We apologize for the inconvenience.
Willis Willow Farm- Closed until further notice for maintenance.
Thank you for supporting your local farmer!
We are excited for you and your family to join our farming and farm animal sanctuary journey!
People visit the farm for many reasons from providing an educational experience for children, giving a special treat to a recovering sanctuary animal, a fun weekend activity with visiting friends and family members, or even just to support a local Pick TN Products certified Tennessee farm. From tours, animal encounters, healthy produce options, and farm fresh eggs to events and birthday parties, and everything in between, we have you covered. Willis Willow Farm & Animal Sanctuary is a place to relax, find respite, recharge, and possibly unlock the true meaning of life alongside Drumstick the rooster or Fat Pete the pig.
Farm Tours & Group Visits are by appointment only. View Calendar
AVAILABLE FOR SPONSOR in our ANIMAL SANCTUARY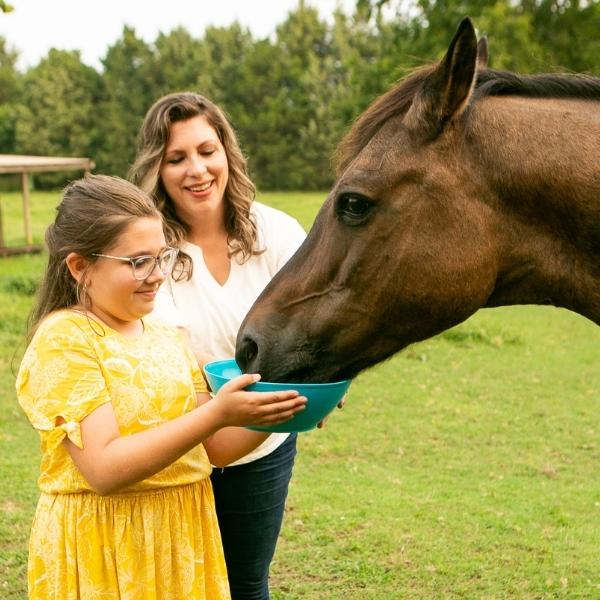 Want to join us in making a difference? Countless hours are spent simply walking buckets of water around the farm multiple times per day to ensure the animals are cared for properly. The Ritchie watering system will be life-changing for the farm and will allow the volunteers to spend more time socializing and providing enrichment for the rescued pigs, donkeys, horses, and more!
Guess where we went today! Got to go to Willis Willow Farm & Animal Sanctuary! If y'all ever want to go spend some quality time with animals that truly deserve all the love you can give, then schedule your farm tour! This family is incredible and deserves all the local support we can give.
Thank you for making this the best and easiest birthday experience for my granddaughter. Tell the goats that we will visit them again soon and this time we will bring them a special treat!!
What a fun morning visiting the gang! Our boys really enjoyed feeding the chickens, the goats, the pigs, brushing the horses. Such a "hands on" environment. They'll miss Dumbeldore. Thank you again!!
I need more eggs. My cakes have never been this fluffy and rich!