After more than 20 years of supporting abandoned dogs through fostering, our passion for helping unwanted animals grew to include farm animals of all kinds….pigs, goats, mini-donkeys, horses, chickens and more. We love them all! Willis Willow Farm Animal Sanctuary is a non-profit, 501c3 , committed to providing a safe place for unwanted farm animals who simply need a place to live and be loved.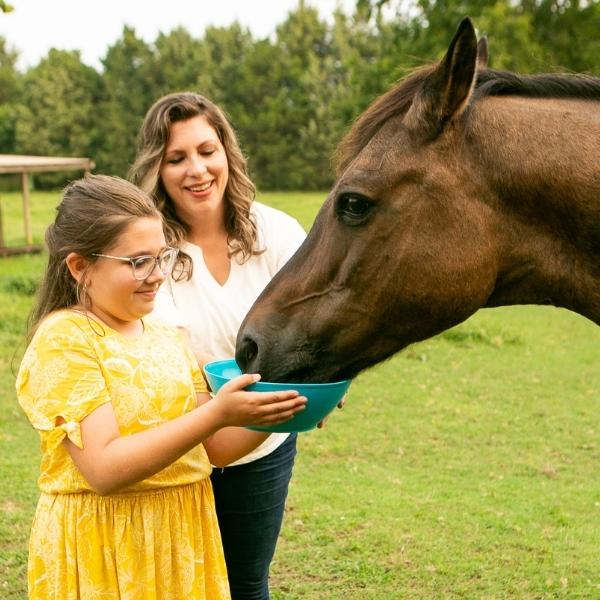 Become A Water Warrior
Want to join us in making a difference? Countless hours are spent simply walking buckets of water around the farm multiple times per day to ensure the animals are cared for properly. The Ritchie watering system will be life-changing for the farm and will allow the volunteers to spend more time socializing and providing enrichment for the rescued pigs, donkeys, horses, and more!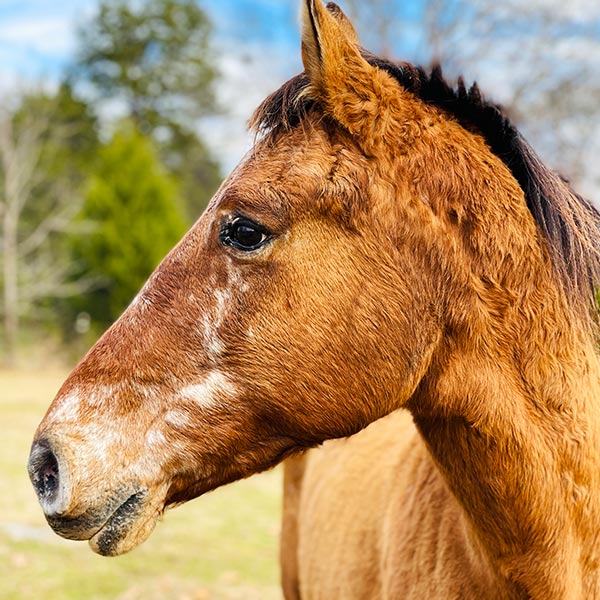 Fred
Also known as "Fast Foot Freddy", this curly-haired rodeo extraordinaire is a welcomed addition to the farm. In all honesty, his name might be a little misleading since Fred really enjoys slow and relaxed days grazing in the fields next to his ladies, Cookie and Renegade. But when the saddle comes out, Fred knows it's time to work and he is extremely patient with all of his riders. Fred's care is fully sponsored.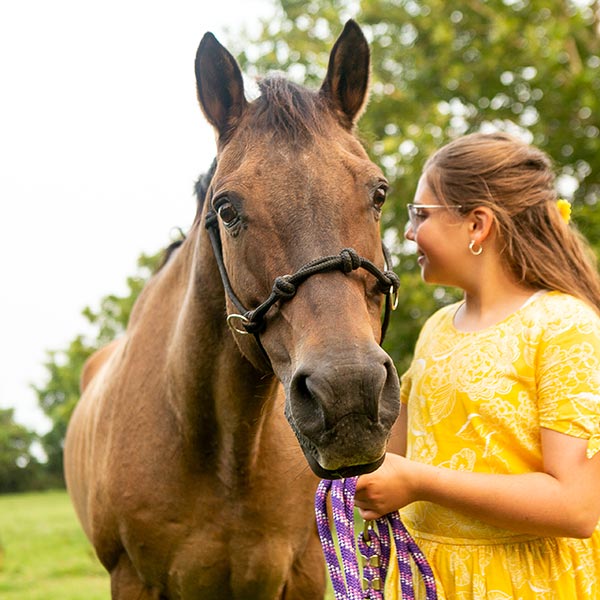 Cookie
This gorgeous dun quarter horse is the reason we have horses on the farm. Chief Chicken Chaser (CCC), Josh, saw this beauty on the internet and fell in love with her instantly. Cookie found herself in rescue after the family that had taken care of her for her entire life passed away and she had nowhere else to go. Cookie's riding and working days are long behind her now and she serves as the farm's official pasture ornament. Cookie is fully sponsored!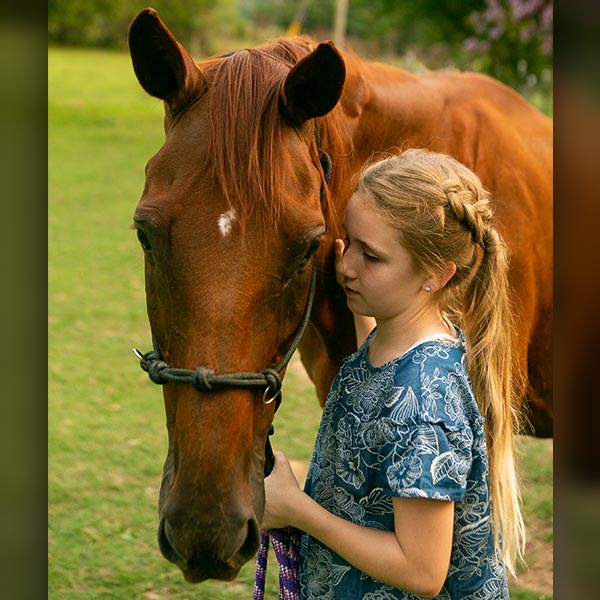 Renegade
This beautiful redhead was once in training to become a racehorse, but those trying days are behind her now. She found her way to a local rescue and when we met her, we fell in love. Renegade now spends her days with her sister, Cookie, grazing the field, learning to trust people again, and thriving with positive training and support. We are thrilled to share that Renegade's care is fully sponsored.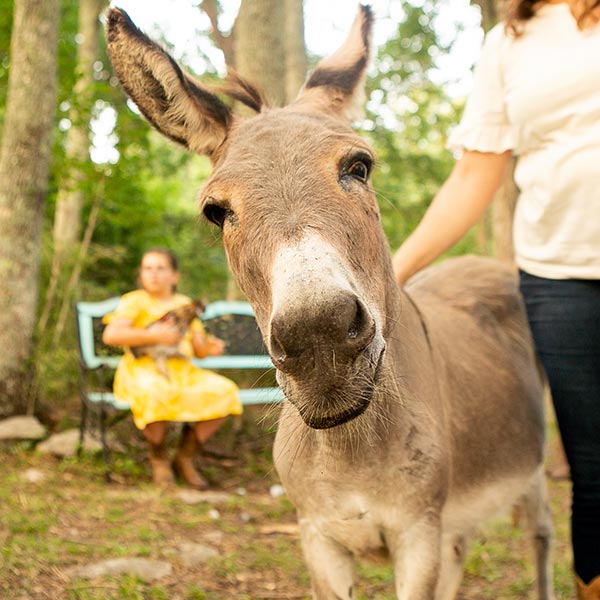 Mayflower
Always at Willow's side, Mayflower is our boss-donkey who protects our chicken flock with the goats (even when they annoy her). She is a very sweet and affectionate girl despite the years of abuse and neglect she suffered in the hoarding situation she was found in. Willow's superpower is making people feel relaxed while she cuddles up next to them and encourages them to never, ever stop petting her. This amazing girl is fully sponsored!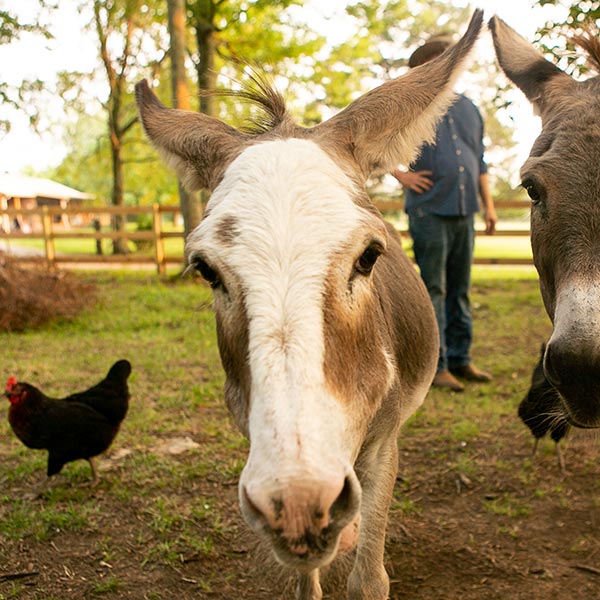 Willow
We see many animals survive neglectful situations but Willow's state of abuse was one of the worst we had seen. She was underweight and missing most of her hair due to the poor nutrition she received with more than 70 other animals crammed in a field. We are proud to share that this girl has found her confidence and is part of the farm tour crew you will get to meet when you visit! Willow's care has been fully sponsored.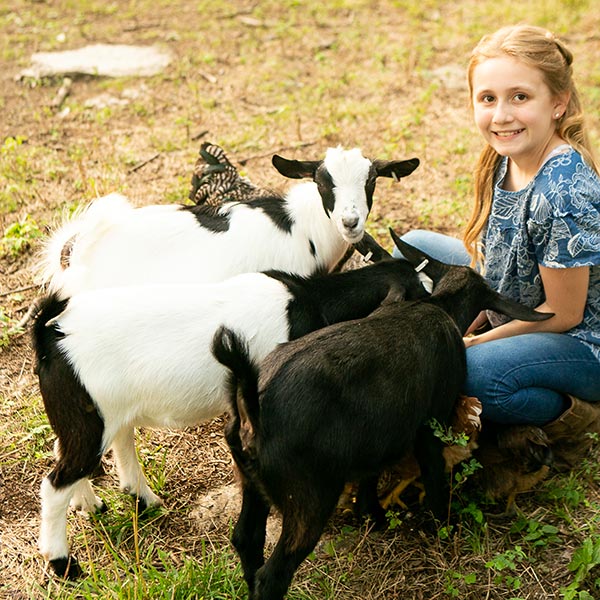 Tater, Morrigan & Mandy Sue
The three-amigos of brush cleanout and lawn care. These guys are genuine Tennessee Fainting Goats and were once on the endangered species list but have now been transitioned to the recovering breed list. And in case you are wondering, no we do not scare them on purpose! They fall over and have to reboot quite enough on their own! Tater, Morrigan, and Mandy Sue are supported in partnership with the Livestock Conservancy organization as they are committed to protecting America's endangered livestock.
REMEMBERING THOSE WHO PASSED